Publications
The project started on the 1st of September, 2018, and will run three years until 31st August, 2021. Please check this site in the future for the most recent publications.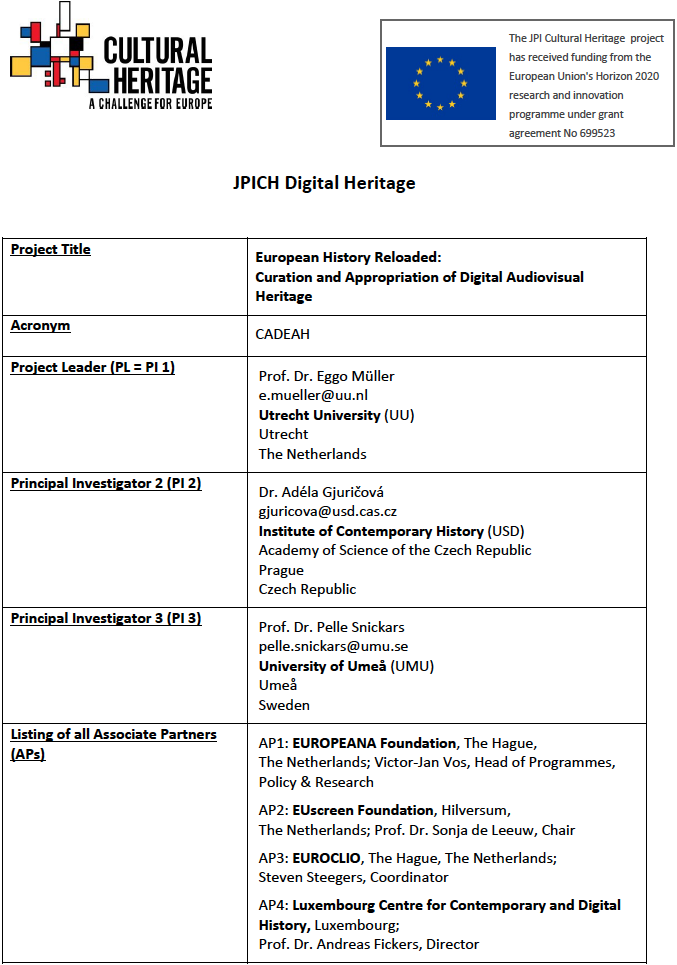 European History Reloaded
Research Proposal
CADEAH researches the online circulation and appropriation of audiovisual heritage using an integrated and interdisciplinary approach. It combines state of the art video tracking technologies, critical cultural analysis and ethnographic fieldwork. To download the proposal, please click here:
Read more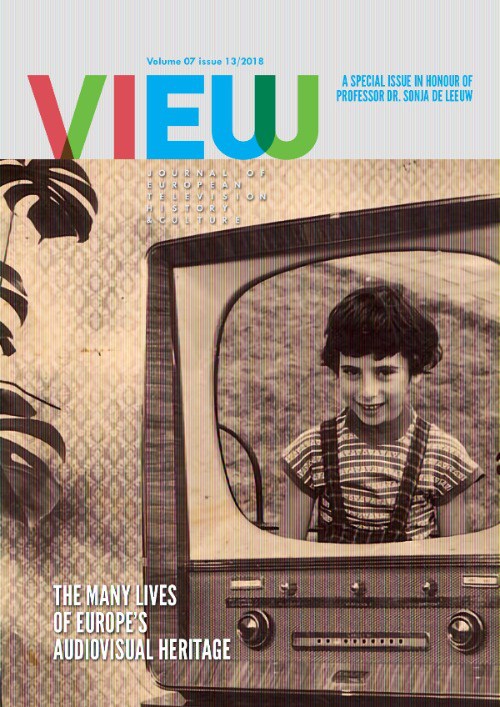 "Great Stuff!" British Pathé's YouTube Channel and Curatorial Strategies for Audiovisual Heritage in a Commercial Ecosystem
Paper by Eggo Müller, published in VIEW Journal 7, 2018
In 2014, British Pathé launched its YouTube channel with more than 85,000 items of audiovisual heritage from the 20th century. This article analyses the curational strategies of this channel as developed by the German multi-channel network Mediakraft.
Read more